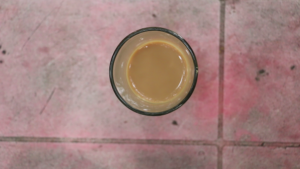 On 21st July 2017 when I set out to IIT Kharagpur for En Plein Air project I realized was not travelling alone. I was travelling with the wishes as well as expectations of a large community of IIT-KGPians. There were different facets of KGP life that each of them wanted to see through my paintings. I must admit it did make me little nervous. The other realization was, I was not going there just for IIT-KGP En Plein Air project. There were a few of my contemporaries who wanted to relive their KGP times through me. And I have been unfair to them and have not really kept everyone updated. Finally  here is the update about the life in campus, my experiences and of course IIT-KGP En Plein Air project.
The Campus and Academics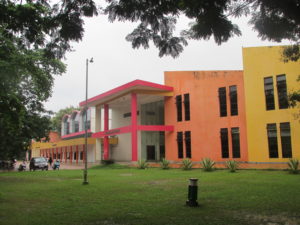 First things first. If you have not been to KGP in a while the new look campus would hit you. There are flawless roads with cycle tracks on each side and separate places marked for parking with proper signage everywhere. A lot of new state of the art buildings have come up where classes are held. Technology guest house has been expanded and someone told me it has 3 start rating. Hostels have been extended. There are new buildings and new floors. A few halls now have 4 floors which also including Azad hall. The mess has become bigger. Rotis are now made by a huge roti making machine in the mess. Gymkhana too has a new building. The area behind gymkhana has been developed into a lovely park. There is so much change in the campus in terms of infrastructure, its almost unbelievable. At the same time greenery of the campus is intact and did not look like it has been compromised with.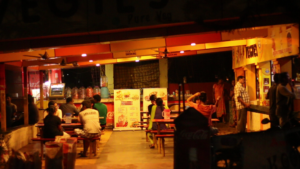 And to top it all there is a law school and people are studying stuff like economics. In humanities there are credit subjects like visual communication and in the law school there are courses like international environment laws which anyone can take up as an elective. Now I really loved this development. IIT KGP is now more like an university where individuals are given enough opportunities to realize their true and full potential. The way things are developing we may soon see a school of fine arts and a school of performing arts soon in the campus.
The Student Life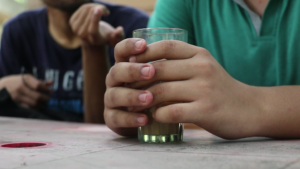 Student life is probably as hectic as it was 15 years earlier if not more. One good thing is classes start  at 8:00 AM as opposed to 7:30 AM. But still there is a mad rush to get to classes on time. Life still revolves around projects, credits, profs, classes, labs, presentations, apping, mugga, exams, CAT mock tests. But what is heartening to see is the kids are doing much more than all this. There is an art club called SPECTRA and students do some really amazing works of art. They learn from each other, from external faculty, internal faculty and they even put up an art exhibition every year. There is a film making club called TFPS and they come up with short films every now and then. My interaction was mostly with TFPS as they were involved in IIT-KGP En Plein Air project. And I was amazed by the talent each of them had and how they are channelizing it into creative domains.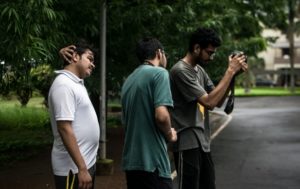 I was even lucky to meet few individuals in final year who have done their internship in media houses as they want to pursue their field of interest. One of them was already doing some work for a digital media company designing posters for them. These I believe are great signs of the times we live in.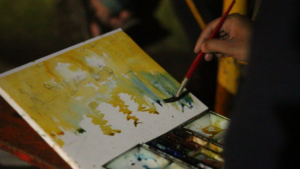 Vegies/Eggies and Harrys (Now called Tikkas) continue to be the lifeline of students. Harrys breakfast consisting of dal puris, sabzi, coffee and rasagola though has become expensive (Now it comes at approx Rs 40/-), still feels like one of the best breakfast that one could ever have sitting under a banyan tree in the company of friends and birds. Little sisters restaurant is now a favorite Friday night hangout place for students and business for LS is booming on weekends.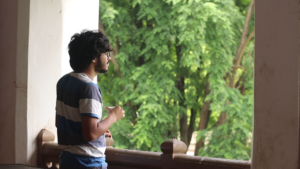 Unfortunately I did not get a chance to go to chhedis and hence no updates from there. A new canteen has come up in Neheru museum (Kali Da). Situated on the first floor of museum it is lined with arches overlooking the pristine surroundings dotted with very old banyan trees. There is a certain old world charm about this place and its a place for the romantics for sure. One could write poetry just sitting here. And hence I had to paint this place and I am glad I could paint here.
The Film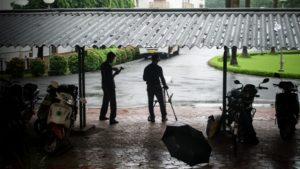 I reached KGP on 21st July (Friday). The plan was to shoot as much as possible on the weekend (Saturday and Sunday). The first place that we had planned our shoot was in Jnan Ghosh stadium on Saturday early morning.  With butterflies in my stomach I hardly got any sleep on Friday night and could not wait to paint in the morning. But as luck would have it, there was a heavy downpour on Saturday morning. And the weather forecast said it was going to be raining continuously for the next 5-6 days. Talking of good starts, this situation really did not qualify to be one.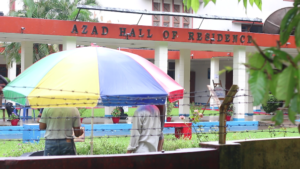 But we did shoot that day albeit in a different location. Chemical department cycle stand overlooks Neheru Museum. And since it had protection overhead our first shoot happened there. Hijli detention camp was the first thing I painted and the rain just added so much character to the scene. It was as if nature created the scene especially for me to paint. Starting shoot at the old building was symbolic in a way because this is where IIT Kharagpur was started.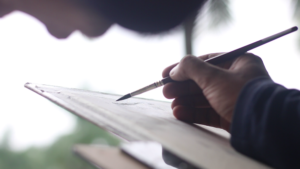 The next day we shot at Azad hall where the ex hall president Sashwat arranged a big umbrella for me so that I could paint under it in the rain. And thus the ball kept rolling. I was in a hurry to cover all places. But universe had other plans. It was creating the right ambiance for me to paint at different location. But I had to be patient. The footage of one of the places we shot at got deleted by accident. But it was a blessing in disguise because I really did not like what I had painted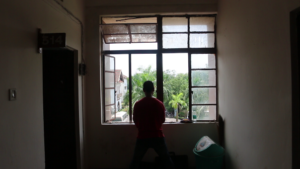 there in the first place. So we shot again and this time the painting was perfect. The director of the film Lokesh had mentioned one day that in a film director is the God. But in a documentary God is the director. And the whole experience of painting and shooting  at IIT KGP turned out to be such that I had to agree with him.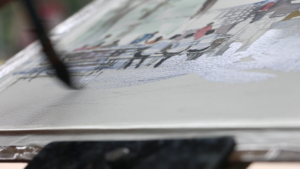 I returned back from KGP on 31st July. The film now is in editors hands. Additional footage is also being captured in parallel. Background score for the film also is yet to be sorted out. At this point everyone wants to know when the film will be completed. Honestly I also cant tell. But I guess it will take at least another 30-50 odd days for sure.
---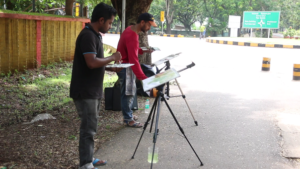 Not everyone gets an opportunity to go back to IIT KGP campus to experience KGP life again. But I did and through me hopefully many of you would get a slice of the cake. I relived some old memories and created new memories. And all that probably has seeped into my works that I created there. Hopefully they will touch a chord somewhere.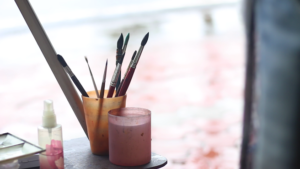 And lastly I would like to thank TFPS guys and everyone who made my experience at IIT KGP such a memorable one and also those who have supported the IIT KGP En Plein Air project. Thank you for this amazing gift.